Challenge
Candy Crush Saga and Pet Rescue Saga have taken King from being a small Swedish game developer to an international employer. Experiencing massive growth, with several gaming companies acquired and many new studios opened across the world, HR struggled in keeping the employer brand communication and King's unique company culture intact.
Solution
We saw the value in consequently using internal employer branding as a tool to reach out and create engagement. At the same time, the growth pace required that the communication was quick and easy to create. Therefore we created a playful concept that could be applied to all touchpoints with existing as well as potential employees – from on-boarding to career development.
Results
During our four years' of partnership, we have created a structured, efficient and attractive HR communication package – and turned information to communication. Today, King has HR communication with a common thread throughout the entire employee experience – from attract to retain. HR has strengthened its position, taken a clearer role and are now able to engage through their communication. Several years in a row, King has been ranked as the best employer in Sweden.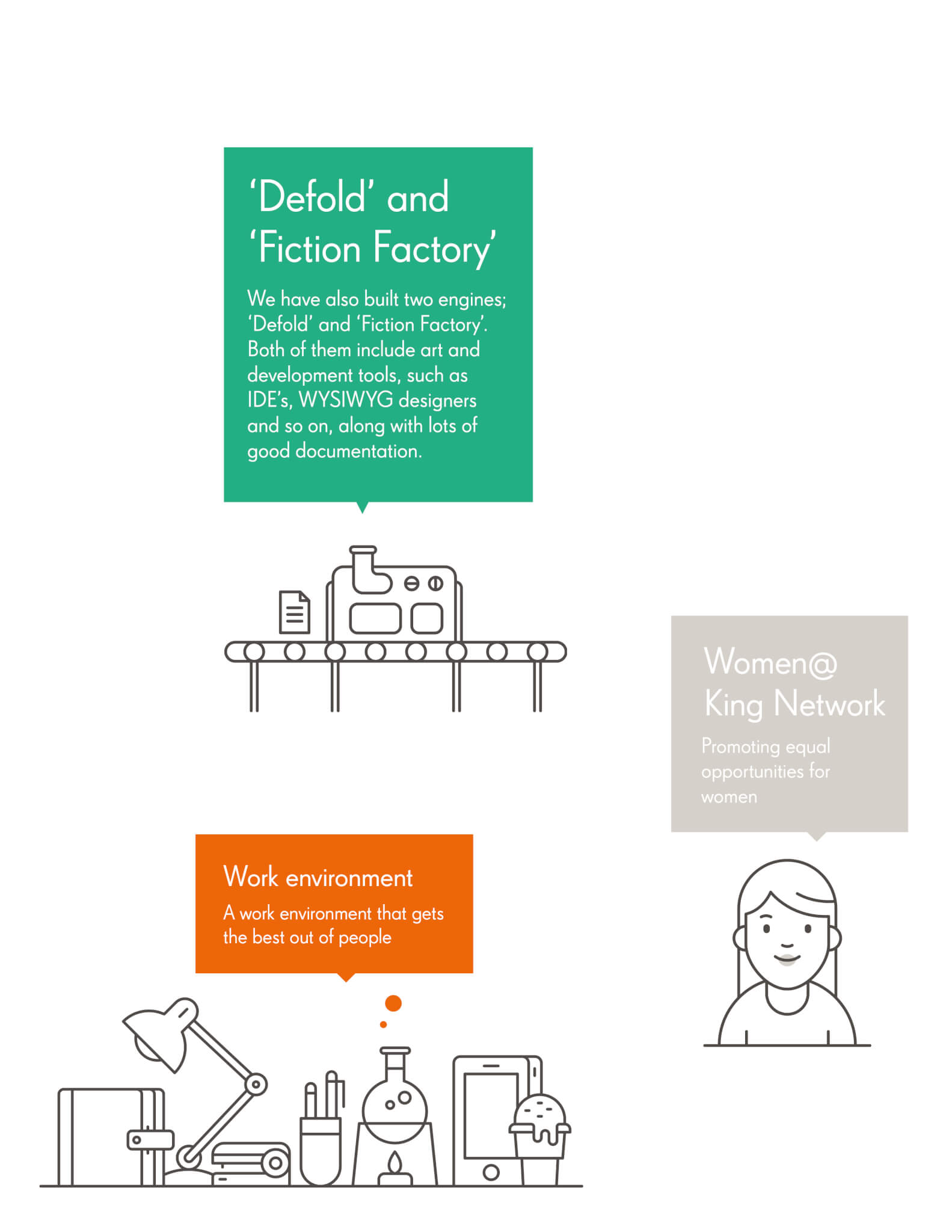 What Coreworker's done for us is invaluable! Their understanding for both HR and communication's been a great support for us internally – and crucial in the making of effective and attractive Employer Branding.