From the inside out! Whether you need to attract, recruit, introduce or engage, we have the expertise to help you all the way. From insights and analysis to strategy, activation and production. Or half the way, piece by piece or with specific projects. Either way, we help you drive your employer branding work forward!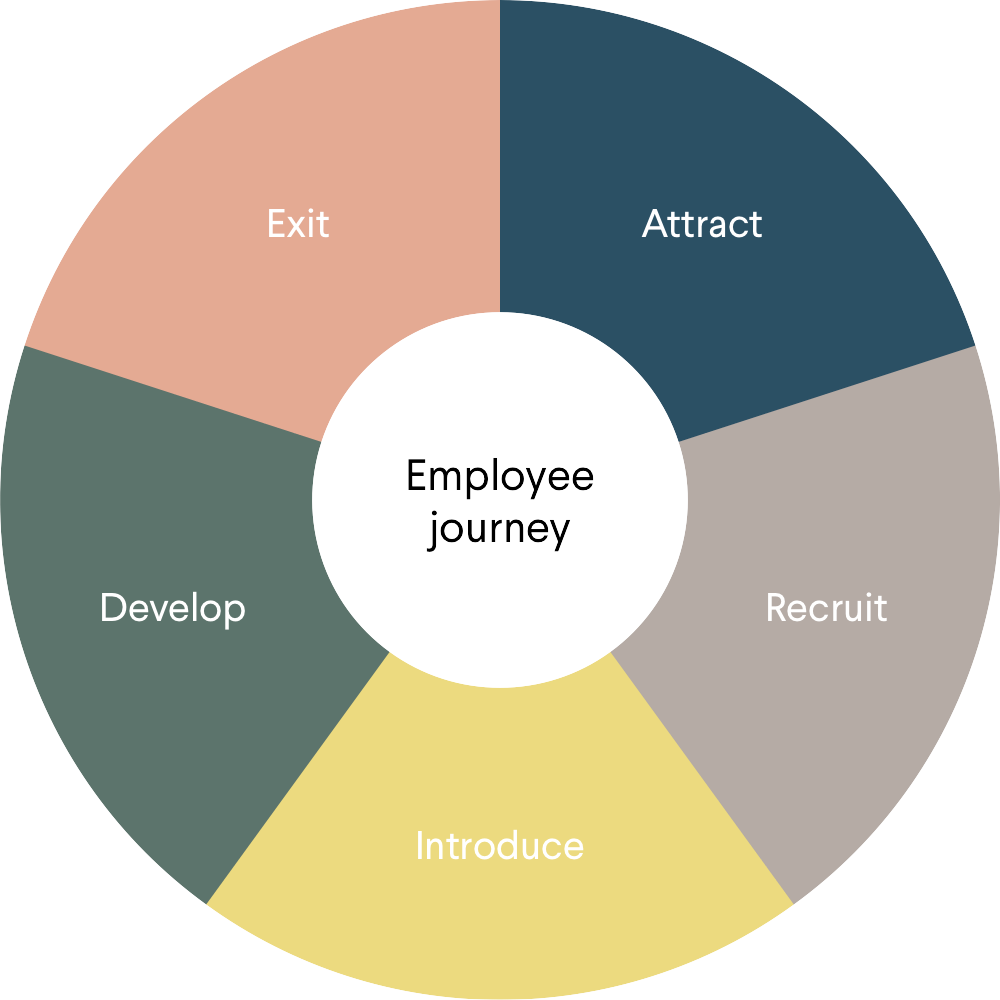 A common thread – from hi to bye!
For us, employer branding is everything you communicate to employees throughout the employee lifecycle. The entire experience of the employer brand – both externally and internally. Our belief is that to build a strong, trustworthy and relevant employer brand – all communication needs to be coherent. From the first impression of a recruitment ad, to the introduction, career development and all the way to the exit interview. In short, employer branding is needed to create attractive and effective communication for existing as well as potential employees.
Platform for employer branding
Businesses that take time and effort to communicate their values have a competitive edge. To create relevant, attractive and effective employer branding you have to have a solid foundation – and that's where we always start digging. We listen, explore, analyze, recommend and give you insights – about you as an employer and about the world around you. That's how we create attractive employers – both on the inside and the outside!
Employer brand activation
Every organization needs to put effort into their employer brand – every day, in every channel – both internally and externally. We help you to keep a common thread throughout the entire employee experience. Simply put, we move your employer brand by creating creative and attractive communication activities, finding new ideas that encourages employees as well as curious candidates.